Top 15 SEO Companies in Trivandrum- Unleash Your Online Potential
In response to the increasing demand for digital marketing in every business, the number of top SEO companies in Trivandrum is on the rise. 
In this digital era, the trend towards digitalization is evident, as more and more people are embracing online platforms. With 550 million internet users in India, this number is expected to increase to 700 million by 2023.
Consumers are now spending more time on social media and using Google, replacing traditional trends. 
Digital India is taking shape, and social media is a key reason why Indians are embracing online platforms.
 It's undeniable that digital marketing represents the future, and businesses must consider adopting it to enhance their growth.
Whether you offer products or services, effectively targeting the right audience is essential for the success of your business.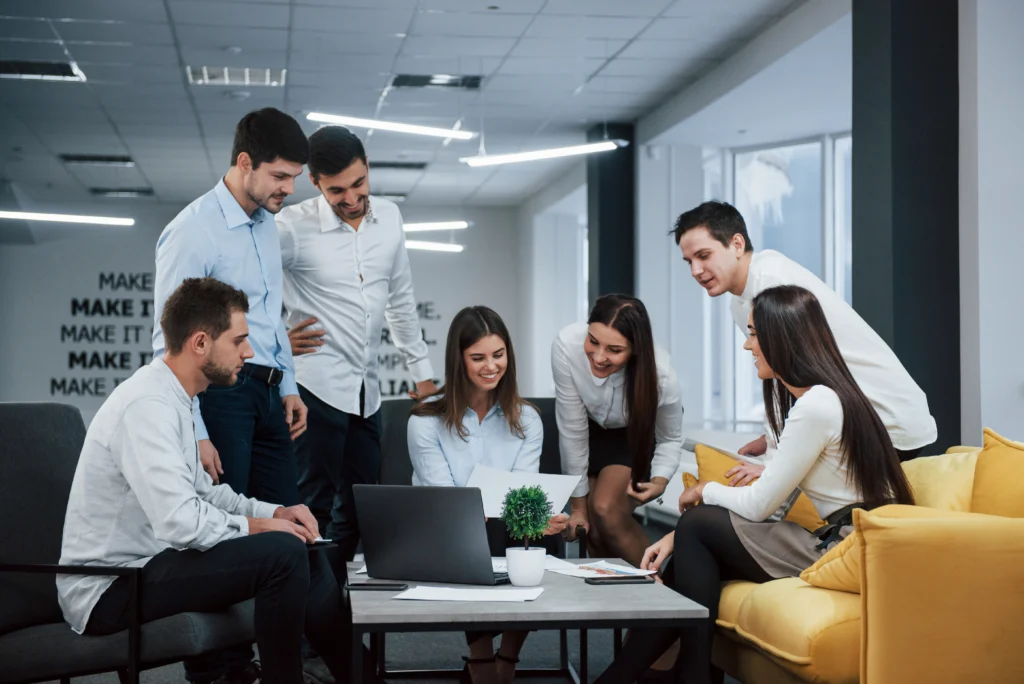 Nature of SEO
SEO, or search engine optimization, is the practice of optimizing a website or webpage to increase its visibility and ranking on search engine results pages (SERPs).
 It involves using various strategies and techniques to make a website more attractive to search engines and users, with the goal of improving the site's organic (non-paid) search engine ranking.
SEO is an essential component of digital marketing and involves several different aspects, including keyword research, on-page optimization, content creation, link building, and technical optimization. 
Overall, SEO is a complex and constantly evolving field that requires a combination of technical expertise, creative content creation, and strategic planning to achieve optimal results.
Best 15 SEO Agencies in Trivandrum
Are you ready to embark on a digital journey that will transform your online presence? 
Look no further! In the dynamic city of Trivandrum, nestled in the captivating state of Kerala, lies a vibrant hub of digital marketing excellence.
If you're seeking impeccable search engine optimization, look no further than these exceptional agencies. Their expertise, innovation, and passion for all things digital have earned them a spot on our exclusive list of the best digital marketing companies in Trivandrum.
1. KC Digital 
KC Digital – SEO Company in Trivandrum
KC Digital is a leading SEO company in Trivandrum, with a strong presence across Kerala, including Kannur, Kochi, and Trivandrum. 
Despite being relatively new to the digital world with just 5 years of experience, they have already gained a remarkable reputation, owing to their exceptional SEO expertise. 
This unique aspect has enabled them to acquire over 50 clients, setting them apart from other competitors in the industry. Their team follows the principle of 'less is more,' which means they have a limited number of members in each digital marketing area, all of whom are highly skilled in their respective fields.
KC Digital offers industry-specific services that are tailored to meet the unique needs of their customers in the current market environment. Their comprehensive approach to marketing involves implementing campaigns and initiatives that target potential customers throughout the entire customer journey, from initial awareness to final conversion and ongoing retention. 
Undoubtedly, KC Digital stands out as one of the finest digital marketing agencies in Thiruvananthapuram. Their vast expertise and extensive experience can assist you with all your online marketing requirements, whether you aim to enhance your strategy or gain further knowledge on the subject of digital marketing.
Services
SEO

Digital Marketing

PPC

SMM

Content Marketing

Mobile App Development

Website Development

ERP Solutions
Highlights 
Cost Effective

Updated

Manageable

Dynamic

Active experts

Customer-centric Approach

Global Presence

Reliability
Contact 
Phone:-  +91 97785 08198
Email: info@kcdigital.tech 
2. Crantia Technologies
Crantia – SEO Company in Trivandrum
The company is a web designing and development firm located in Trivandrum, India. It is a prestigious digital marketing company Trivandrum. 
It offers end-to-end web development services to a diverse range of customers worldwide. In addition, Crantia provides top digital marketing services in Kerala that are supported by advanced technologies and excellent teamwork.
 The company has earned the moniker "Trusted Web Designing Company in Trivandrum" from its valuable clients. 
Although the company specializes in custom web design, web development, digital marketing, and SEO, it also has a dedicated team for mobile application development to create better user experiences. 
The company's honest and transparent working nature has earned it a reputation as the best web designing and development company in Trivandrum, Kerala.
Services 
Digital Marketing ( SEO, SEM, SMO, PPC)

Web Development

Mobile App Development

Online Marketing

Branding

UI Design
Highlights 
Customer satisfaction

Skilled professionals

Quality

Reliability 
Contact 
Ph:  +91 9995097187
Email: info@crantia.com 
3. Advantage Marketing Solutions 
Advantage – SEO Company in Trivandrum
Advantage Marketing Solutions are specialists in branding and performance marketing, providing a digital experience beyond your expectations.
Using a strong framework of tactics, they establish and fortify brands that remain resilient in their digital marketing efforts.
Their concepts and implementations are consistently grounded in research, enabling them to foster the optimal digital experience for their clients.
This company's heritage is intimately linked to the TKM group, a prominent business and education conglomerate in Kerala renowned for its 70 years of exceptional performance.
Services 
Digital Marketing (SEO)

Branding

Advertising
 Highlights 
Work with startups to corporates

Customer Satisfaction

Skilled Professionals
Contact 
Head Office 
20, Veerabhadra Gardens
Pattom P.O
Trivandrum
Phone: +91 9995006622
Email: info@advantagemsolutions.com
4. My Search Global Rewards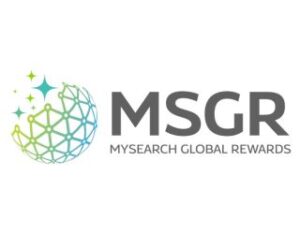 MSGR – SEO Company in Trivandrum
MySearch Global Rewards is a company that is headquartered in Dubai and has been successful in the digital solutions sector. 
Their team consists of enthusiastic young professionals who are experts in creating online brand experiences. 
The team is unified by their commitment to designing websites that captivate users, elevate brands, and generate tangible results. 
The company uses creative and innovative strategies to help businesses grow in real-time and increase revenue. As a result, MySearch Global Rewards 
has become a top player in the industry, known for providing exceptional web design and digital marketing services in Trivandrum andDubai.
MSGR's main goal is to help businesses grow, and to achieve this, the company uses innovative ideas to facilitate strategic product and service design while ensuring a healthy business ecosystem. 
MSGR believes that combining creativity with the right choice of technology is crucial in achieving desired results while helping businesses stay ahead of the curve.
Services 
Search Engine Optimization

Social Media Marketing

Search Engine Marketing

Content Marketing

Email Marketing

Ecommerce Marketing
Highlights 
900+ Satisfied clients

999+ successful projects

83% Annual growth rate
Contact 
Email: info@mysearchglobal.com 
Phone: +91 9895478037
5. Redwet Solutions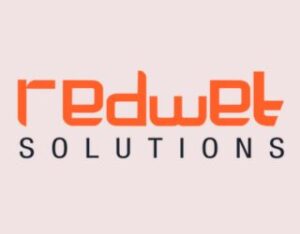 Redwet – SEO Company in Trivandrum
With a strong presence in Trivandrum, they are one of the reputed Digital Marketing Agencies in Kerala catering to diverse business domains. 
Equipped with a team of skilled professionals, they provide top-notch digital marketing solutions such as Search Engine Optimization, Social Media Marketing, Mobile Marketing, and other related services, ensuring the growth of your company to the next level.
 Their services are tailored to suit the specific needs of your business, and encompass design, development, as well as a complete range of digital marketing solutions.
Redwet Solutions' working process for projects, particularly website projects, involves a six-step approach that is geared towards streamlining the process and ensuring that the right solutions are delivered to their clients. 
This six-step approach includes:- listen, prototype, design, development, deliver, and evaluate.
Services 
SEO

Web Design & Development

Social Media Marketing

Search Engine Marketing
Highlights
Well planned approach

Strategic digital marketing

Customized Solutions
Contact 
CRP Nagar Rd, PO, CRPN-38, Pangappara, Thiruvananthapuram, Kerala 695581
Phone: +91- 8281-91-0709
Email: mail@redwet.in 
6. Ten Tech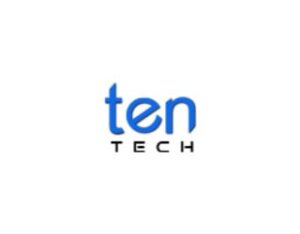 Ten tech – SEO Company in Trivandrum
TenTech Media, recognised as the premier digital marketing and SEO company in Trivandrum, is a leading player in the digital marketing arena. Since 2017, they have been providing exceptional support to numerous businesses.
This group consists of proficient technology enthusiasts who provide diverse digital marketing campaigns to enhance the productivity of their esteemed clients. 
They utilize state-of-the-art technologies, thereby ensuring that their clients achieve long-lasting and efficient results.
 Their forte lies in devising potent digital marketing tactics that boost website traffic, generate leads, and ultimately, attract more customers.
 Their digital marketing prowess is evidenced by their outstanding work, which has left a lasting impression on their esteemed clients.
Services 
SEO

Social Media Marketing

Search Engine Marketing

Online Branding

Content Marketing

PPC

Email Marketing

Affiliate Marketing
Highlights
Building long term relationships with clients

Quality

Consistency

Reliability

Client satisfaction
Contact 
TC 24/1599 Mera Nagar House No 90, Thycaud, Trivandrum – 695014
Phone: +91 94462 60231
Email: contact@tentechmedia.com 
7. Flare Digital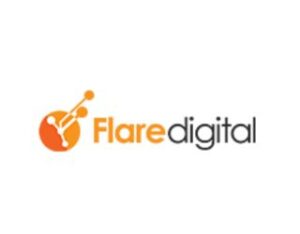 Flare digital – SEO Company in Trivandrum
Flare Digital, based in Trivandrum, Kerala, is a top-tier digital marketing service that utilizes the latest technology, innovation, and data-driven strategies to overcome challenges and propel their clients towards success.
 Their team of experts and core values ensure that they consistently provide exceptional return on investment (ROI) to their customers. 
From search to content, social to paid media, and even design, they manage all aspects of digital marketing with precision and excellence.
Flare Digital combines the power of creativity and technology to drive transformation and growth for their clients' businesses.
 Regardless of the size of the business, they help them achieve their objectives by harnessing the full potential of digital marketing.
 By employing a unique blend of strategic and creative thinking, expert data analysis, and a deep understanding of cutting-edge technologies, they create exceptional experiences that can truly transform companies.
Services
SEO

SMM

Web Development

Graphic design & Branding

SEM
Highlights
Dynamic

Creative

Right strategy & technology
Contact 
 Level 1, K.N.P Building, Paruthippara, Thiruvananthapuram, Kerala 695004
Phone: +91 88917 66335
Email: hello@flaredigital.in 
8. Techbound Innovations
Techbound – SEO Company in Trivandrum
TechBound Innovations is a Trivandrum-based, independently owned digital marketing agency that has earned the reputation of being the best in Kerala. 
Established in 2012, they have been instrumental in helping companies extend their businesses and increase revenues on a global scale. 
Their vision is to become an agency that clients look forward to partnering with and working alongside. 
They foster a culture that values their employees and encourages them to excel in their work. With TechBound, businesses can witness substantial growth, generate ample sales, and expand their reach globally.
Services 
SEO

SMM

SEM

E-commerce Management

Mobile App Promotions

Video Advertising
Highlights 
Expertise in digital industry

Performance tracking

Team of skilled professionals

End to end support

Dedicated resource allocation

Constant reporting
Contact 
6th Floor, Karimpanal Statue Avenue, Opposite Secretariat, Thiruvananthapuram-01, Kerala, India
Phone: +91 86064 97677
Email: contact@techbound.in 
9. Cearsleg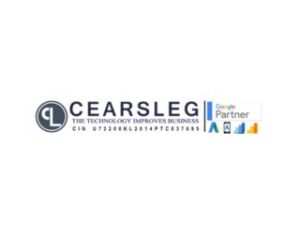 Cearsleg – SEO Company in Trivandrum
Cearsleg stands out in the field of digital marketing due to their expertise in Inbound Marketing, a novel approach to drawing potential clients towards a business. 
By employing this strategy, their digital marketing services function as a conduit for attracting suitable prospects to your company.
Their services encompass a range of cost-effective and promotional marketing techniques, including Search Engine Optimization and Business Lead Generation, amongst others.
 If you are based in Trivandrum, you can avail yourself of these digital marketing services.
Working with CEARSLEG, your team can shed any inhibitions and learn to think creatively and innovatively. 
They aim to bring out the best in your team and enable them to perform to their full potential.
Services 
SEO & Search Engine Result Page Ranking 

Online Reputation Management

Social media campaigns

Search & display advertising

Business landing pages & Website development

Online PR & Branding

Online Election Campaigns

Video production & Banner Creation
Highlights 
Customer satisfaction

Talented Team

Well defined working process
Contact
T.C. 15/1948(3), 2nd Floor, Parameswara Towers, Vazhuthacaud, Trivandrum, Kerala – 695 014
Phone: +91 47148 51755
Email: info@cearsleg.com 
10. Digital Edenz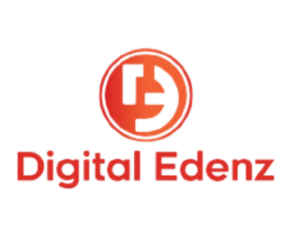 Digital edenz – SEO Company in Trivandrum
Digital Edenz is a Trivandrum-based digital marketing service provider established by Mr. Suraj Krishnan. 
Their team is composed of passionate and driven individuals who strive to deliver value to their clients by aiding in the growth of their businesses.
Their mission is to assist businesses in achieving success through digital marketing. 
They are dedicated to providing the most effective digital marketing solutions for their clients' specific needs while working within their budget and delivering results within the agreed timeframe.
Services 
Digital Marketing

Web Development

App Development

Branding

2D Animation

Videography
Highlights 
Creativity

Professional Approach

Dedication
Contact 
NNM Building, KP1/461, KP1/465, Nalanchira, Paruthippara, Thiruvananthapuram, Kerala 695004
Phone: +91 81295 79141
Email: info@digitaledenz.com 
11. Merabt Technologies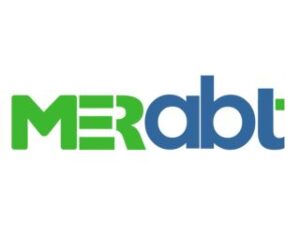 Merabt – SEO Company in Trivandrum
Established in 2017, Merabt Technologies aims to offer advanced digital marketing solutions to clients worldwide. 
With over 12 years of experience in the IT industry, they are highly skilled in digital marketing, design, and programming.
Aside from their digital marketing services, Merabt Technologies also provides E-commerce solutions, web design, mobile, and separate SEO services.
 Their team is dedicated to providing not only basic services but also to leveraging every possible opportunity to drive explosive growth for their clients' businesses.
Respect for their clients is a fundamental tenet of their approach, and they take care to develop strategies that meet their clients' specific needs using cutting-edge technologies.
Quality is a top priority, and they continuously evaluate customer requirements, aiming to achieve customer satisfaction and earn pride from customers, employees, and vendors alike for their association with them.
Services 
Digital Marketing

Mobile App Development

Website Development

Software Development

Bulk SMS & Voice

IVR Solutions 
Highlights 
Methodical Approach

Experienced & talented team

Reliable & authentic service

Accountable actions

Technology focused
Contact 
Ground Floor, Rnp Avenue, Rnp Lane, Vellayambalam, Trivandrum Kerala – 695010
Phone: +91 79070 92564
Email: Info@merabt.com 
12. Adridge Media
Adridge media – SEO Company in Trivandrum
Adridge Media is a leading digital marketing agency based in Trivandrum, Kerala. 
Their primary focus is on offering an array of digital marketing services such as SEO, SMM, SEM, digital branding, and more. 
With over two years of experience in the industry, they have successfully catered to the needs of over 40 satisfied clients. 
The agency prides itself on having a team of highly skilled and specialized professionals in the field of digital marketing services in Trivandrum.
Adridge Media boasts a team of skilled professionals who specialize in various aspects of digital marketing. 
Their creativity and expertise can help your business soar to new heights of success. With their proficiency and empathy, Adridge Media provides a supportive and inspiring environment for the creation of a powerful brand.
Services 
SEO

Web Development

Social Media Marketing

Search Engine Marketing

Video Marketing

App Development

Digital Branding

Influencer Marketing
Highlights 
Big data analytics

Best keyword ranking

Speed optimization

Better conversation

Social network monitoring strategy
Contact
2nd Floor, Sheeba's Arcade, Pattom P.OTrivandrum, Kerala 695004
Phone: +91 70127 81088
Email: hello@adridgemedia.com 
13.
Extreme Media

Extreme Media – SEO company in Trivandrum 
With a mission to delight our customers, Extreme Media continues its journey, pioneering cutting-edge solutions and innovative ideas that consistently deliver exceptional results to our clients, effectively reaching their target audiences.
The company is led by a team of dedicated and experienced professionals with expertise in web developers, web designers, software programmers, software testers, content writers, graphic designers and digital marketers. 
 They are committed to offering unparalleled and outstanding services to their esteemed clients. Their expertise and passion for the industry make them one of the best digital marketing companies in Trivandrum.
Services
Web development

Digital marketing

Search engine optimization

Software development

App development

E- commerce websites
Highlights 
Expertise

Affordable

Reliable and authentic 
Contact 
T.C 2/425(2) , First Floor , Chembumtharayil Complex, Ulloor Junction, Thiruvananthapuram, Kerala 695011
Email:  info@extrememedia.in 
14. Brandfell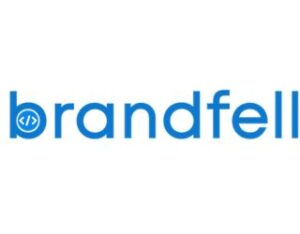 Brandfell – SEO Company in Trivandrum
Brandfell is a reputable digital marketing agency that operates from Thiruvananthapuram, India. 
They are known for providing excellent services to clients all over the world through a team of experienced and talented professionals. 
The agency has established a track record of delivering impressive results to clients in the rapidly growing digital marketing industry.
The team is made up of creative minds who are constantly innovating and exploring new ways to elevate brands in the digital space. 
Brandfell offers a range of digital marketing services to businesses seeking to enhance their online presence. Additionally, they have immense services such as branding, different kinds of strategies etc. 
Services 
Digital Marketing ( SEO, SMM, Social Media Management, Content Marketing)

Development (Web Development, E- commerce development, Mobile App Development )

Digital Advertising ( Google ads, You tube ads, LinkedIn ads, Facebook/ Instagram ads)

Design & UI, UX

Branding

Strategy 
Highlights 
Convenient

Experienced experts

Updated trends

Premium tools

Expert guidance
Contact 
Phone: 9895056750
Email:- contact@branfell.com 
15. Bytelabz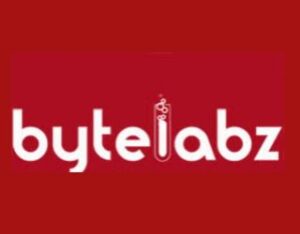 Bytelabz – SEO Company in Trivandrum
Bytelabz is a company based in Trivandrum that provides a comprehensive suite of SEO services to clients. 
Their solutions are tailored to meet the unique needs of their clients in various regions. 
In addition, they provide complimentary SEO analysis reports that enable you to gain a detailed understanding of your website's performance. 
They offer comprehensive solutions that are designed to fit within your budget constraints. 
This particular company provides end-to-end ad campaign management services that comprise keyword research and ad creation. 
They collaborate closely with you to gain an in-depth understanding of your online target audience and cater to their specific needs.
Services
SEO

Web Design

Social Media

E- Commerce

Custom Programming

Digital Marketing
Highlights 
Mobile friendly SEO

Affordable
Contact 
Ind floor, Thengazhisseril Building, AKG Road, Peroorkada, Trivandrum, 695005
Phone :- 0471 24301690 | +91 73565 65195
Email: info@bytelabz.com 
Conclusion:
In conclusion, Trivandrum is home to several outstanding SEO companies that are dedicated to helping businesses improve their online presence and reach new heights of success. 
The top 15 SEO companies in Trivandrum offer a wide range of services such as SEO, SEM, SMM, and digital branding. Each of these companies has its own unique approach and expertise, making it essential for businesses to carefully evaluate their needs and choose the company that best suits their requirements. 
Whether you are a small startup or a large corporation, partnering with a reputable SEO company in Trivandrum can help you stay ahead of the competition and achieve your business goals.