Top 11 Digital Marketing Institutes in Trivandrum
Digital marketing has become an essential skill in today's digital world. Whether you're looking to kickstart your career or enhance your existing knowledge, Trivandrum offers several top-notch institutes that provide comprehensive digital marketing courses. These institutes equip you with the necessary skills and knowledge to establish a successful career in the digital marketing industry. Let's explore the top 11 digital marketing institutes in Trivandrum that stand out for their exceptional training programs and industry-oriented approach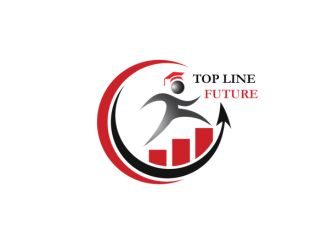 Welcome to Top Line Future, where we redefine digital marketing education and take it to new heights. We are widely recognized as the epitome of excellence in this field, with our institute renowned for its exceptional teaching methodology. As the top choice for digital marketing enthusiasts, we offer a comprehensive curriculum that covers every aspect of the industry, ensuring you gain a holistic understanding. By learning directly from industry experts, you'll acquire practical skills that pave the way for a promising career in digital marketing.
At Top Line Future, we revolutionize education in the digital realm. Our mission is to equip students with the expertise and practical knowledge needed to thrive in the ever-evolving digital landscape. With our cutting-edge courses and hands-on experience, you'll always stay ahead of the curve. We firmly believe in accessible education, catering to all individuals aspiring to excel in the dynamic world of digital marketing.
Highlights-
 Experienced faculty

Industry-recognised certifications

 Guaranteed placement assistance

Flexibility and convenience

Digital study materials are free.

A free internship opportunity

Digital marketing certifications
2. Ipsr solutions limited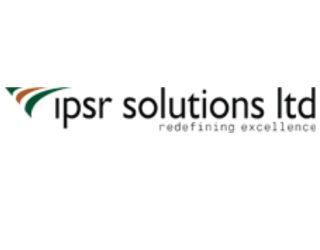 With over 22 years of experience, ipsr is a trusted public limited company that offers a wide range of services, including software product development, training, placement, and digital marketing. With a strong focus on the IT industry, IPSR has collaborated with numerous academic organizations and guided thousands of candidates into successful IT careers.
Digital marketing has become an essential component of any successful marketing strategy, and IPSR provides a comprehensive digital marketing course that equips you with the skills needed to thrive in this fast-growing field. Whether you're a fresher or a marketing professional looking to enhance your knowledge, IPSR has tailored programs to suit your needs.
Highlights –
Experienced faculty

Industry-ready courses

Placement assistance

Flexible options

Micro-credentials
Address-
METTSS, 4th Floor, Marvallil Dr Koshy's Building,
TC No. 29 – 4013 (5), Near Bakery Jn., Panavila,
Thiruvananthapuram, Kerala – 695014
website-training@ipsrsolutions.com
contact- +91 9645846000
3. CEARSLEG Knowledge Service Group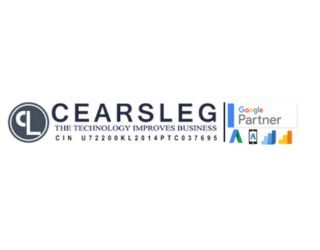 Cearsleg in Trivandrum offers a distinctive Digital Marketing Course & Internship program specializing in SEO, SEM, SMO, and SMM. Through real-time projects with their technical team, students develop a practical approach to the digital marketing world. Upon completion, students receive an internship experience certificate and 7 Google certifications.
Highlights-
Google Certifications

Core Training on Digital Marketing

Internship based Training

Real-time Projects

Career-oriented training
Address
Tc 15, Parameswara Towers, 1948
(3, Vazhuthacaud, Thiruvananthapuram, Kerala 695014, India
Contact: +91 90725 72101
Website: www.cearsleg.com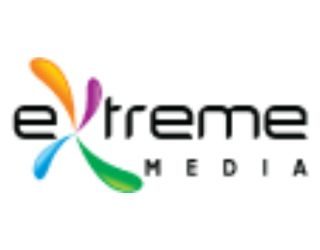 Extreme Media, a unique web design and development company in Trivandrum, can help! Our passionate team of web solution professionals utilizes cutting-edge technology and innovative ideas to create comprehensive sites that express your business vision and mission. We bring ordinary and high-end users together through exceptional design. With extensive market research and a focus on delivering outstanding results, we add incredible value to your business. Specializing in website design, web development, business consultancy, mobile applications, digital marketing, and more, we serve businesses in Kerala and beyond.
Highlights-
Unique Brand reliability and identity

Suitable to entrepreneurs, professionals, and beginners

Internships and practical modules

Interactive and live sessions
Address
T.C 2/425(2) , First Floor , Chembumtharayil Complex, Ulloor Junction, Thiruvananthapuram, Kerala 695011, India

Contact:

+91 99951 0957
At TechBound Innovations, we believe in the power of hands-on learning. Our digital marketing course offers 100% practical training, ensuring that you gain real-world experience and are well-prepared to tackle industry challenges. Through industry-based classroom sessions and training, you will work on live projects, implement marketing campaigns, and use industry-standard tools, giving you the practical skills and confidence needed to excel in the field.
TechBound Innovations is your gateway to unlocking your potential in the digital marketing world. With our practical training, flexible course timing, experienced faculty, tailored curriculum, and 100% placement support, we provide the ideal platform for you to enhance your digital marketing skills and achieve career success.
Highlights-
Industry experts led training

Hands-on expertise

Real-time working 

Flexibility in class timing

Google certified staff
Address
6th Floor, Karimpanal Statue Avenue, 
General Hospital Rd, Opposite Secretariat, Statue, 
Palayam, Thiruvananthapuram, Kerala 695001, India
Contact: +91 86064 97677
Website – https://techbound.in/digital-marketing-course-in-trivandrum/
Digital Trainee, the first practical digital marketing training institute in Pune, India, has expanded its reach to Trivandrum. With intensive and practical-oriented training programs, the institute bridges the gap between theory and industry requirements. Joining Digital Trainee offers individuals a stepping stone to a promising career in the digital marketing domain. Alongside digital marketing training, the institute also provides courses in design and related fields.
At Digital Trainee, our goal is to nurture and produce high-quality digital marketing professionals. We take pride in offering comprehensive training and certifications that set our candidates apart from the competition. Recognizing the value of certifications in self-marketing, we equip our students with the skills and knowledge needed to thrive in the dynamic digital marketing landscape.
Highlights-
Job Support

Lifetime Learning Support

Practical Approach

Personal Attention
Address
Digital Trainee, Tc 26 | 871 Behind Saudi airlines, 
Panavila JUNCTION, Po, Thycaud, 
Thiruvananthapuram, Kerala 695014
Contact – +91 7306968700
Website – www.digitaltrainee.com
Areva Digital, a subsidiary of IPCS Automation, a renowned technology giant, is the perfect choice if you're looking for a digital marketing course in Trivandrum. With branches in Kochi and Calicut as well, we offer the best digital marketing training in Kerala. Our institute provides both online and offline classes, with flexible timings to accommodate the needs of our students.
At Areva Digital, we take pride in our world-class lab facilities and experienced trainers who possess over 5 years of real-time work experience. Whether you opt for our 2-month Digital Marketing Executive Program, 3-month Professional Diploma in Digital Marketing, or 6-month Advanced Diploma in Digital Marketing, including internship opportunities, you'll gain valuable skills to thrive in the digital marketing industry.
Placement support is a priority at Areva Digital. We have a dedicated placement cell that provides training and ensures 100% placement assistance for our students. You can trust us to help kickstart your digital marketing career.
Our Courses-
Professional Diploma in Digital Marketing

Executive Program in Digital Marketing

Advanced Course in Online Entrepreneurship

Certified SEO (Search Engine Optimization) Program
Address-
3rd floor, Rema Plaza, SS Kovil Road, Overbridge, 
Santhi Nagar, Thampanoor, 
Thiruvananthapuram, Kerala 695001, India
Contact- +91-9846-770-771
Website – www.arevadigital.com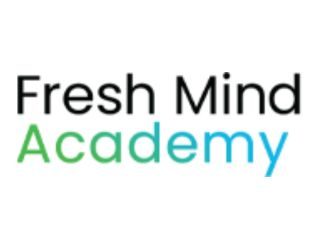 If you're seeking the best digital marketing institute in Kerala, your search ends here. Fresh Mind Academy, the premier online digital marketing training institute in the region, offers an unparalleled learning experience. As a part of Fresh Mind Ideas, the esteemed branding and digital marketing agency in India, Fresh Mind Academy is committed to providing advanced-level training for marketing enthusiasts.
At Fresh Mind Academy, we surpass the limitations of conventional digital marketing training programs. Our comprehensive curriculum is tailored to transform your understanding of digital marketing and elevate your skills in the field, regardless of whether you're a beginner or an entrepreneur.
From mastering the fundamentals to staying updated with the latest tools and trends, our program takes you on an exhilarating journey through the ever-evolving world of digital marketing. With us, you'll gain the knowledge and expertise needed to excel as a professional in the dynamic digital marketing industry.
Our Courses:
Advanced Certification Course in Digital Marketing

Professional Digital Marketing Training

Digital Marketing for Entrepreneurs
Address-
Trivandrum, Kerala
G3B, Thejaswini, Technopark Campus,
Trivandrum, Kerala,
India 695581
website-www.freshmindacademy.com
Looking for the best digital marketing institute in Trivandrum? Choose Digital Deyar. We are a result-oriented training institute that focuses on practical learning. Our goal is to provide passionate learners with interactive live sessions and website resources to practice their skills. We also offer recorded sessions for convenient revisiting of classes.We focus on practical learning and offer 100% internship placements. Our team of professionals uses research-driven techniques to keep clients ahead of the competition. Our program covers SEO, SMO/SMM, SEM, Online Dignity Management, Integrated Marketing, and Google Adsense. Additionally the guaranteed internships, flexible payment options, live website creation, video backups, and career guidance.
Highlights-
Google Certifications: 

Free Domain and Hosting for Website Practice: 

100% Placement Assistance: 

Certified Industry Expert Trainers: 

Dedicated Learning Management System: 

Flexible Batch Timings
Address-
Insight Building TC 26/871,Ground Floor,Panavila jn. 
Thycadu P.O Thiruvananthapuram
Contact- +91 7875446694
Website-www. digitaldeyar.com
10. One Team Solutions EdTech Pvt Ltd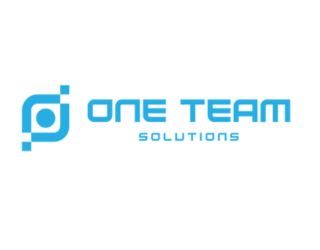 One Team Solutions EdTech Pvt Ltd, a renowned software training institute in Kochi, Kerala, stands out as a leading provider of advanced digital marketing training in Trivandrum. With their team of experienced professionals, One Team Solutions offers personalized online marketing courses that cater to the needs of professionals, entrepreneurs, and students. Master the critical tactics and strategies in internet marketing, including Search Engine Optimization (SEO), Google AdWords, and Social Media Marketing, through One Team Solution's professional training program.
Highlights-
Expertise and Experience

Personalized Online Marketing Courses

Comprehensive Curriculum

Hands-on Practical Training

Industry-Relevant Insights

Career Support
Address:
1st Floor, Ramakrishna Building, 
SS Kovil Rd, Thampanoor, 
Thiruvananthapuram 695001
Contact-+91 9946870803
Website- oneteamsolutions.in
11. Skillspark The Finishing School Pvt. Ltd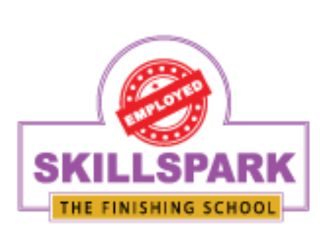 Skillspark is a trusted institution in Kerala that offers top-quality digital marketing training. With accreditation from ASAP Kerala, Skillspark provides career courses in data analytics, multimedia, digital marketing, and office jobs. Their industry-ready curriculum and experienced instructors prepare students for successful careers in various digital marketing fields. When it comes to digital marketing training in Trivandrum, Skillspark is the best choice
Highlights-
Industry-Recognized Training
Comprehensive Curriculum
State-of-the-Art Facilities
Practical Learning Experience
Career Support
Address-
First Floor, Kailas Plaza, Opp. 
Indian Oil Pump, Pattom Junction, 
Trivandrum- 695004
Contact-+91 859 2040 111
Website- skillspark.training
When selecting an institute, consider factors such as course syllabus, training faculty, certifications offered, hands-on experience, and exposure to digital marketing tools. Choose the institute that best aligns with your learning goals and start your journey to becoming a digital marketing professional.