Top 10 Web designing companies in Kerala
In the era of internet, the importance of a web design company cannot be emphasized enough. 
A  well designed website frequently serves as the initial point of contact between your business and potential customers. It acts as a virtual storefront, playing a pivotal role in shaping the critical first impression. 
For those seeking exemplary web design services in Kerala, there are several top-notch companies to consider.
These experts combine local expertise with global standards, ensuring your website achieves its intended goals.
Whether it's for e-commerce, information dissemination, or brand promotion, partnering with a reputable web designing company is a vital step towards achieving your targeted results.
Utilizing a skilled group of designers and developers, KC Digital amalgamates state-of-the-art technology with creative expertise.
They craft visually remarkable websites that flawlessly fuse functionality and visual appeal, delivering clients an unforgettable browsing journey.
They work hard to create easy-to-use navigation in their designs to capture attention and make clients happy. 
Services offered 
Search Engine Optimization (SEO) 

Google Ads 

Social Media Management 

Web Design 

App Development 

ERP software 

Content Writing 

Digital Marketing 
Contact Details 
Phone no- 0919809519340
E-mail- info@kcdigital.tech
Website- https://kcdigital.tech
Address- Calicut Office
Kottooli, Kozhikode
Kerala- India 673016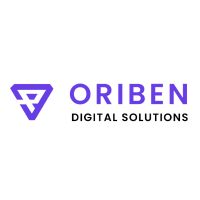 Oriben Technologies offers a comprehensive solution for your digital success. 
Their dedicated and committed team of professionals consistently delivers outstanding results for our clients. 
Oriben technologies serve a wide range of industries and have a proven track record with a portfolio of satisfied clients.
Contact Oriben Technologies today to embark on your digital journey to success.
Services offered 
Mobile app development

Web designing

Digital marketing

SEO

Software development 
Contact 
+91 9744432442
+91 7034 442844
Work inquires – sales@oribentech.com 
Calicut Office
Kottooli, Kozhikode
Kerala- India 673016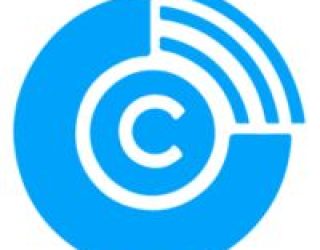 Crantia Technologies is a global leader in web design services!With a diverse clientele spanning the globe, 
Their dedicated team of experts is committed to crafting stunning websites that captivate audiences.
 Beyond web design, they excel in digital marketing, helping businesses thrive online. 
Contact 
Crantia Technologies
3rd Floor, Athithya Building
Near,Technopark Campus
Kazhakoottam, Trivandrum-695582
   +91 9995097187
With a dedicated team of seasoned experts and years of invaluable experience, Spider works is considered a go-to destination for crafting stunning and effective websites.
They take pride in having a well-experienced team of professionals who are passionate and dedicated to truthfully do the job with sincerity.
 Their team work collaboratively transforms your ideas into captivating web solutions.
SERVICES
Digital Marketing

Web Development

Search Engine Optimization

Social Media Marketing

Online Advertising

Content Marketing 

Email Marketing

Mobile App Marketing

Branding

Mobile App Development

Web Hosting
Contact
Office
219, Mavelipuram Zone 2 Kakkanad, Kochi, Kerala 682030
WhatsApp
094955 59690
Email
5. Noviindus Technologies
Noviindus Technologies is a leading web design company in Kerala, dedicated to delivering top-notch services to all our clients. 
At Noviindus, we treat each client's needs as a challenge and work tirelessly until we achieve the desired results. 
Our team is committed to daily efforts to enhance our clients' websites for their growth and success.
Services
Web & App development

Branding & design

 SEO

 Digital marketing
Contact
Noviindus Technologies
1st floor, GSBC, East Nadakkave,
Nadakkave, Kozhikode, Kerala 673006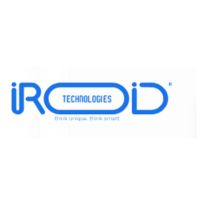 Iroid Technologies has a track record of successfully developing user-friendly websites and mobile applications for its clients, leading to significant sales growth. 
They offer a comprehensive range of services, including web design and content marketing, ensuring seamless solutions that boost their clients' businesses.
Services
Web designing and development

 E- commerce development

 Mobile application development

Digital marketing

 Content marketing

ERP development

 CRM development
Contact
2nd Floor, Trust building, Kayyath Ln, Palarivattom, Kochi, Kerala 682025
+91 81298 55155 / 81298 55355
WebCastle boasts a proven track record, backed by over 15 years of experience in web development and various other domains. 
Their impressive portfolio includes a multitude of satisfied clients, including premium brands, cementing their position as one of the top 10 web design companies in Kerala.
SERVICES
Mobile App Development

Web Development

Ecommerce Development

API Integration Services

Digital Marketing

Search Engine Optimization

Social Media Marketing
CONTACT
3rd Floor, Josh Towers, Civil Line Rd, Padamughal, Vazhakkala, Kochi, Kakkanad, Kerala 682030
+91 484 4052626
Techsoft, a prominent web design company headquartered in Kochi, is dedicated to delivering cost-effective web design services on a global scale. 
With a skilled team of IT professionals, marketing consultants, and web designers, they are committed to providing their clients with precisely what they need, without compromising on quality.
Services
Web designing

Web development

Mobile application development

E- commerce and shopping cart

SEO

Social media optimization
Contact 
2nd Floor, Amigo House, Thoundayil road, Panampillynagar, Cochin, Kerala 682036
+91 9947530406
9. Stark web technologies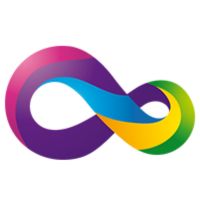 Stark Web Technologies, located in Trivandrum, boasts an experienced team of developers who harness the latest technologies to deliver exceptional client projects.
They offer affordable packages without compromising on the quality of their work, setting them apart from other companies and making them a top choice.
With a wide array of features and services, Stark Web Technologies stands out as a reliable option for your needs.
Services
Website designing

Website development

SEO

Digital marketing

Social media marketing

Graphic designing 
Contact 
Stark Web Technologies, Sreekaryam,
Trivandrum, Kerala
 +918590908000
Email: info@starkweb.in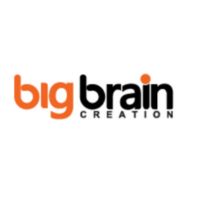 Big Brain Creation is a team of experienced professionals dedicated to delivering customized strategies to their valued clients. 
They believe in the power of passion and commitment to exceed their clients' expectations.
Their team of digital experts works closely with clients to understand their business requirements and develop personalized strategies that align with their goals.
Services
Web designing

Digital marketing

SEO

SMM

SEM

Web development

Mobile app development 
Contact
1st floor, Thekkarayil plaza Shornur Road,
Thrissur – 680001