Top 10 Web designing companies in Trivandrum
In today's fast-paced world, having a robust online presence is not just a need; it's mandatory for business growth and increased sales.
When it comes to creating an attractive website, you need a professional with expertise in the field to deliver the best results.
Whether you're a budding entrepreneur looking to take your business online or an established businessman eager to explore the latest web design trends, this blog is your gateway.
In a thriving city like Trivandrum, you have a variety of reliable companies to choose from when it comes to bringing your dream website to life.
Now, let's take a closer look at some of the top web designing companies in Trivandrum.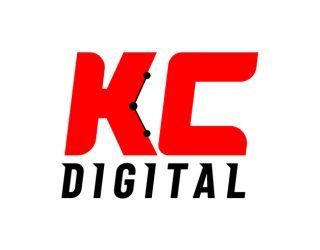 KC Digital offers a range of unique services tailored to meet all your business needs.
 Whether you're looking to launch a new website or enhance an existing one, our dedicated team is here to help you achieve your goals.
 KC digital believes in building strong relationships and strives to deliver the results our customers desire.
They take deadlines seriously, guaranteeing timely delivery of projects, because they consider time as the most valuable resource.
The team's tireless efforts ensure that every project they undertake is a masterpiece, tailored to meet the unique needs and aspirations of their clients.
Contact 
Trivandrum Head office Address –   
Calicut Office
Kottooli, Kozhikode
Kerala- India 673016
E-mail- info@kcdigital.tech
Website- https://kcdigital.tech 
Oregon is a premier web designing company based in Trivandrum. 
Their expert team and years of experience, ensures that your web project is in professional hands.
 They prioritize creativity, innovation, and attention to detail. 
Oregon transforms your vision into a stunning, user-friendly website that stands out in the digital landscape. 
Contact
Phone : +91 – 471 2472775
Mobile : +91 – 9895136776
Email : business@ortecindia.com
TC-36/1273(1) 'Padmakripa', Vallakadavu P.O.,Trivandrum-695008
Redwet solutions is a trusted partner for crafting stunning online experiences.
 Their expert team boasts years of experience and professionalism, ensuring your vision becomes a reality. 
They take the pride of themselves on reliability and are committed to enhancing your online credibility. 
Join hands with us for a web presence that truly stands out!
CONTACT
CRP Nagar Rd, PO, CRPN-38, 
Pangappara, Thiruvananthapuram, Kerala 695581
+91 8281 91 0709
Crantia Technologies is a global leader in web design services!
 With a diverse clientele spanning the globe, their dedicated team of experts is committed to crafting stunning websites that captivate audiences.
 Beyond web design, they excel in digital marketing, helping businesses thrive online. 
Contact 
Crantia Technologies
3rd Floor, Athithya Building
Near,Technopark Campus
Kazhakoottam, Trivandrum-695582
  +91 9995097187
5. Stark web technologies
Stark Web Technologies, located in Trivandrum, boasts an experienced team of developers who harness the latest technologies to deliver exceptional client projects.
They offer affordable packages without compromising on the quality of their work, setting them apart from other companies and making them a top choice.
With a wide array of features and services, Stark Web Technologies stands out as a reliable option for your needs.
Contact 
Stark Web Technologies, Sreekaryam,
Trivandrum, Kerala
 +918590908000
Email: info@starkweb.in
6. Globify Digital Solutions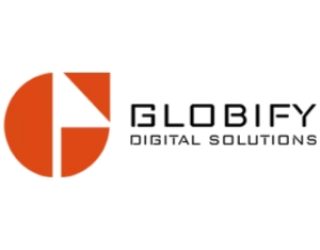 Globify Digital Solutions is recognized as one of the leading web design companies in Trivandrum. 
They consistently deliver tailored solutions to meet the unique needs of their clients.
 By embracing the latest innovative digital marketing technologies, they have provided their clients with a competitive edge in reaching and engaging their target audience. 
This strategic approach has ultimately led to growth and success.
Contact
PHONE    +91-7012949331
ADDRESS
Mikasa Square, 2nd Floor, Ulloor,
Thiruvananthapuram, Kerala
EMAIL     info@globify.in 
With a mission to delight our customers, Extreme Media continues its journey, pioneering cutting-edge solutions and innovative ideas that consistently deliver exceptional results to our clients, effectively reaching their target audiences.
In addition to website design and development, we offer business consultancy, mobile application development, and digital marketing solutions to clients worldwide.
Contact 
T.C 2/425(2) , First Floor , Chembumtharayil Complex, Ulloor Junction, Thiruvananthapuram, Kerala 695011
Email:  info@extrememedia.in 
Hackney Solutions specializes in enhancing website performance for our clients. 
We craft customized strategies that align with each client's unique needs and execute them efficiently to deliver exceptional results. 
With a proven track record, you can trust our company to provide outstanding services that will elevate your business to new heights.
Contact 
HEAD OFFICE
Hackney Solutions®
Peroor Building,
South Gate,
Haripad,
Kerala – 690 514
Schneide is dedicated to leaving a lasting impression on clients and their target audience. 
Their ability to craft unique ideas that drive business growth sets them apart and consistently delivers visually captivating results.
Contact 
1st floor, TPSRA-5,Third Puthen Street, Manacadu PO,
Trivandrum – 695009, Kerala, India
Phone Number :+91 7593870555, +91 81297 99995
Email : info@schneideit.com 
Bytelabz is not just a web designing company; it's a passionate team of digital dream weavers.
 Their commitment to excellence and a client-first approach sets them apart from the rest.
They believe that creating an effective web presence requires more than just coding and design; it demands dedication and perseverance. 
Contact 
Ind floor, Thengazhisseril Building, AKG Road, Peroorkada, Trivandrum, 695005
0471 2430169 | +917356565195